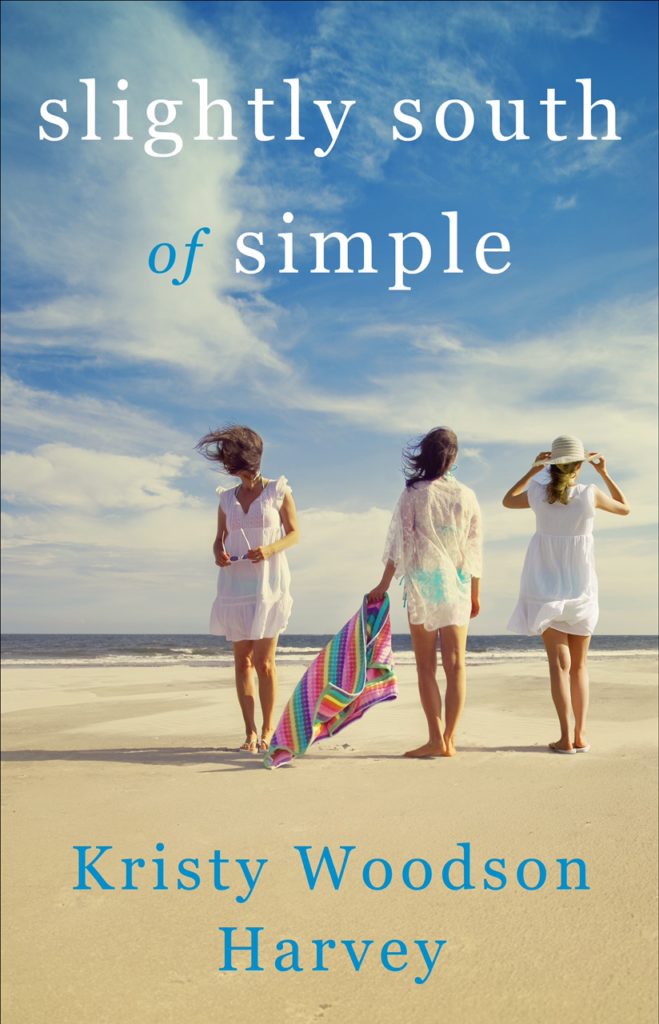 We are so excited to start the weekend out by revealing the brand new cover for Slightly South of Simple! Please. Go ahead and judge my new book by its cover. Because isn't it a beauty? A cover always makes a book feel real, and I am ever so excited that this one captures the essence of Slightly South of Simple oh so well!
We are celebrating big time and wish you would join in on the fun! Enter to win a $100 Amazon gift card or one of three fabulous book bundles with reads from my favorite authors. Simply preorder or share my pretty new cover with your friends via social media! You can enter every day, and we'll announce a winner next Friday, August 12.
Win:
$100 Amazon Gift Card OR
Book Bundle 1: Katie Moretti, The Vanishing Year, Kerstin March, Family Trees, Kaira Rouda, The Goodbye Year, Amy Guertin Reichert, Love, Luck & Lemon Pie, Susan Bishop Crispell, The Secret Ingredient of Wishes (advance copy!)
Book Bundle 2: Amy Impellizeri, The Secrets of Worry Dolls (advance copy!), Brandi Megan Grannett, Triple Love Score, Susan Gloss Parsons, Vintage, Kathryn Craft, The Far End of Happy, Kristy Woodson Harvey, Lies and Other Acts of Love
Book Bundle 3: Cathy Lamb, The Language of Sisters (advance copy!) Kelly Simmons, One More Day, Aimie Runyan, Promised to the Crown, Kelly Wimmer, The Matchmakers of Minnow Bay, Lisa Barr, Fugitive Colors
To Preorder:
Call, go by or order online from your local bookstore!
Or order from:
I am so excited because we have already started planning the Slightly South of Simple book tour for next April and May. We're going to do something really fun this year in honor of the fact that protagonist Ansley Murphy is an interior designer: a house tour! We will having launch parties in homes all over the country. If you might be interested in having the Slightly South of Simple tour to come to your house (or town!) don't hesitate to email me at kristy@kristywoodsonharvey.com for more information!
A little more about…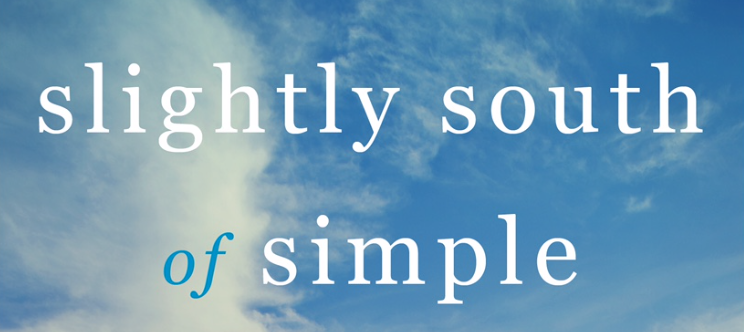 From the next "major voice in Southern fiction" (New York Times bestselling author Elin Hilderbrand) comes the first in an all-new series chronicling the journeys of three sisters and their mother—and a secret from their past that has the potential to tear them apart and reshape their very definition of what it means to be a family.
Caroline Murphy swore she'd never set foot back in the small Southern town of Peachtree Bluff; she was a New York girl born and bred and the worst day of her life was when, in the wake of her father's death, her mother selfishly forced her to move—during her senior year of high school, no less—back to that hick-infested rat trap where she'd spent her childhood summers. But now that her marriage to a New York high society heir has fallen apart in a very public, very embarrassing fashion, a pregnant Caroline decides to escape the gossipmongers with her nine-year-old daughter and head home to her mother, Ansley.
Ansley has always put her three daughters first, especially when she found out that her late husband, despite what he had always promised, left her with next to nothing. Now the proud owner of a charming waterfront design business and finally standing on her own two feet, Ansley welcomes Caroline and her brood back with open arms. But when her second daughter Sloane, whose military husband is overseas, and youngest daughter and successful actress Emerson join the fray, Ansley begins to feel like the piece of herself she had finally found might be slipping from her grasp. Even more discomfiting, when someone from her past reappears in Ansley's life, the secret she's harbored from her daughters their entire lives might finally be forced into the open.
Exploring the powerful bonds between sisters and mothers and daughters, this engaging novel is filled with Southern charm, emotional drama, and plenty of heart.