Our friends at Serena & Lily say, and we really do believe, that living well begins at home. Sometimes it's the little things that add up to something big and, for us, those details are everything. We're absolutely loving Serena & Lily's pillows and throws this season. 
The fabrics are peerless, the inserts are plush and full and the artistic touches–like these adorable tassels–totally set them apart. Pillows are one place we never skimp and these absolutely do not disappoint!
Serena & Lily is known for its relaxed, laid-back coastal style, which makes it our go-to spot. (This chair is S&L too!) 
We restyled the playroom a bit to showcase these gorgeous pillows, but check back next week for a full playroom reveal! (Hint: The Serena & Lily hanging bench is a total showstopper!)
We love a layered look and this brand creates that not only in a room but with each and every piece. Subtle stripes, full tassels and a sumptuously textured linen combine to create a pillow that is simple yet eye-catching. 
They are the perfect touch in this cozy window seat and make admiring the view (preferably with a good book!) even better!

---
There is no better time to refresh your home than when doing so with friends and family in mind. Stop by the Serena & Lily Friends & Family sale, where everything is 20% off from October 2- 14. (Some exclusions apply, subject to change: art, gift certificates, Limited-Edition PUBLIC® C7 Bike, and final sale.)
Take a peek at some of our favorite styles to refresh your home for spring. 

---

---

---

---

---

---
We couldn't possibly pick a favorite room! Don't forget that now is the perfect time to stock up during the Serena & Lily Friends & Family sale, where everything is 20% off from October 2- 14. (Some exclusions apply, subject to change: art, gift certificates, Limited-Edition PUBLIC® C7 Bike, and final sale.)
And, if you just can't decide what pillows are right for you….
Click Here to Get the Pillow Formula That's Right for You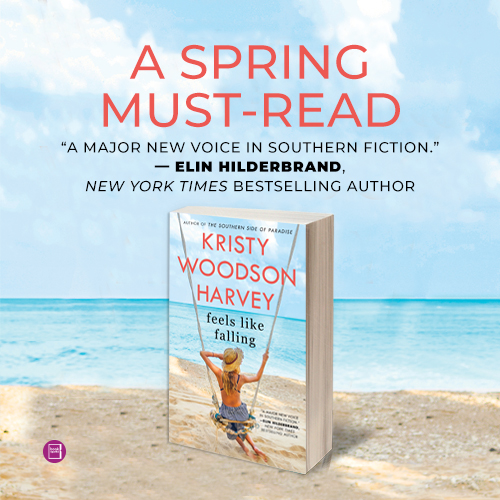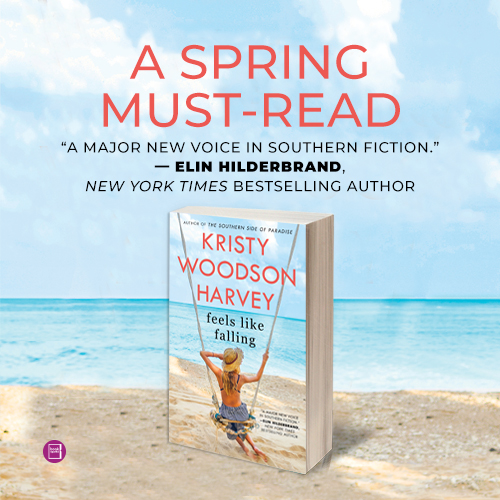 I am so excited that my new novel Feels Like Falling releases on April 28!
More About Feels Like Falling…
From "the next major voice in Southern fiction" (Elin Hilderbrand) and the bestselling author of the Peachtree Bluff series comes an odd couple tale of friendship that asks just how much our past choices define our happiness. 
In her warmest, wittiest, and wisest novel yet, Kristy Woodson Harvey delivers a discerning portrait of modern womanhood through two vastly different lenses. Feels Like Falling is a beach bag essential for Harvey fans—and for a new generation of readers.
_____________________________________
More Tour Dates for The Southern Side of Paradise
September 9th, 2019: Prologue Event with The Star News and WHQR, The MC Erny Gallery, 254 N. Front Street #300, Wilmington, NC, 12 noon, Free and Open to the Public. Book sales by Two Sisters Bookery. 
September 12-15, 2019: Southern Independent Booksellers Association Discovery Show, Spartanburg, SC.
September 13, 2019: Cover Reveal for Feels Like Falling! All day. Follow @kristywharvey on Instagram for exclusive giveaways and information
. 
September 15, 2019: SIBA Gallery Writers Breakfast, Azalea Ballroom, Spartanburg, SC, 7:30-9 am, with Mary Alice Monroe, Lynn Cullen and Kristin Harmel, Emcee: Kimberly Taws Daniels of The Country Bookshop. 
September 25, 2019: New Bern, NC Book Club, Private Event.
October 16, 2019: Kristy will "take over" A Novel Bee Facebook Group all day. Visit the page for fun guests and giveaways.
October 17, 2019: Clinton, SC Multi Book Club Event. Private.
October 18, 2019: "W.I.S.E" Fireside Chat with Chef Vivian Howard, Rene Chou from WRAL and Chief Justice Beasley, emceed by Kate Daniels, Walnut Creek Country Club, Goldsboro, NC, VIP experience 5-5:30, Program begins at 6:30.
January 3-5, 2020: Best of Our State with Our State, Pinehurst Resort, Pinehurst, NC. Celebrate North Carolina with Our State as the magazine "comes to life" with music, history, humor, storytelling, art, and food at the Pinehurst Resort. The Best of Our State is a lively weekend of learning and luxury designed to rejuvenate the senses to begin the new year. Click here for more information and tickets. 
January 21, 2020: United Way Pitt County Annual Fundraiser, Greenville, NC.
February 13-16, 2020: Savannah Book Festival, Savannah, GA.
February 22, 2020: Ladies Luncheon and Signing Event at the Beaufort Hotel, Beaufort, NC. 
April 28, 2020: Feels Like Falling Releases! We are working hard on the Feels Like Falling tour. We can't wait to share all tour dates with you in January!
FOR MORE INSPIRATION VISIT OUR INSTAGRAMAND PINTEREST AND OUR TOP TEN POSTS OF 2017 HERE  AND TOP TEN POSTS OF 2018 HERE