We are in the midst of a full-on, all-out, holiday decorating frenzy. 
It is in direct contrast to the clean, streamlined, totally gorgeous aesthetic of Chango & Co. 
(Although, we bet even these minimalistic spaces can get dolled up for the holidays!) 
Industrial-chic yet still warm,
Modern and minimalistic to the core,
Or organized-yet-homey in the heart, 
Chango & Co. creates spaces that are undeniably chic, incredibly cool and never ever overdone.
Pretty in pink when it matters,
And polka-dotted in the best possible way.
Chango & Co.'s work is versatile enough for everyone in the family. We couldn't pick a favorite space. What about you?
Happy Thanksgiving, friends. We are so thankful for you and hope you have an amazing day!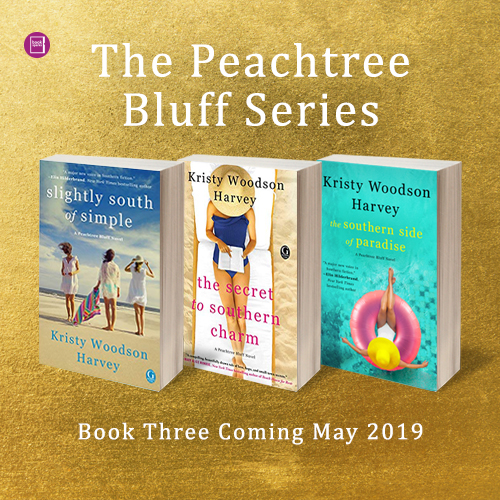 My entire Peachtree Bluff Series is a part of Amazon's 3 for 2 promotion for a limited time–along with favorite titles of the year such as Where the Crawdads Sing, Little Fires Everywhere, Atomic Habits, Girl, Wash Your Face and Educated. Tons of great kids' titles are featured as well, including the illustrated Harry Potter books!
Happy holidays to you and yours, sweet friends! We hope you savor every second!


Click on each image Below to Learn More About the Product:
Gifts for Her

Gifts for Him

Gifts for Kids

Gifts for the Traveler

Don't Miss Our Holiday Gift Guide 
and
Great news, Kindle readers! Slightly South of Simple is now available on Kindle Unlimited. If you haven't started my Peachtree Bluff Series, now is the perfect time 🍑 And, oh my goodness, thank you to all who have downloaded! Slightly South is 
The Huffington Post said of Slightly South: "Writers come and writers go, but Kristy Woodson Harvey is here to stay. The warmth, wit, and wisdom of this novel pave her way into the exclusive sisterhood of southern writers." I'd love it if you checked it out!
FOR MORE INSPIRATION VISIT OUR INSTAGRAMAND PINTEREST AND OUR TOP TEN POSTS OF 2017 HERE AND TOP TEN POSTS OF 2018 HERE.