It's the best of both worlds, really. A home on a farm, in the country, with all the rustic trappings that make a modern farmhouse so cozy but also filled with all of the fabulous modern furnishings and accessories that make living so easy. (And chic!) Take a peek at some of our favorite rooms with farmhouse style. It's guaranteed to have you dreaming of the simple life!
What's your favorite way to incorporate farmhouse style in your home? 
Good holiday season morning, readers! What kind of shopper are you? Are you a tunnel-visioned, perfect-present-for-the-perfect-person kind of shopper? Or are you more of a one-for-them, one-for-me kind. Since I fall distinctly in the category of the latter, I decided that it would be so fun to get a little something for yourself and receive a little something for a friend!
Giveaway Details:
This week, we're doing a get one, give one, giveaway. All you have to do to enter and get your free book is:
Preorder my forthcoming FEELS LIKE FALLING on the day of the giveaway.
Email me your receipt and your address at [email protected]
If we are getting close to running out of a certain book I'll let you know via Facebook.
December 12: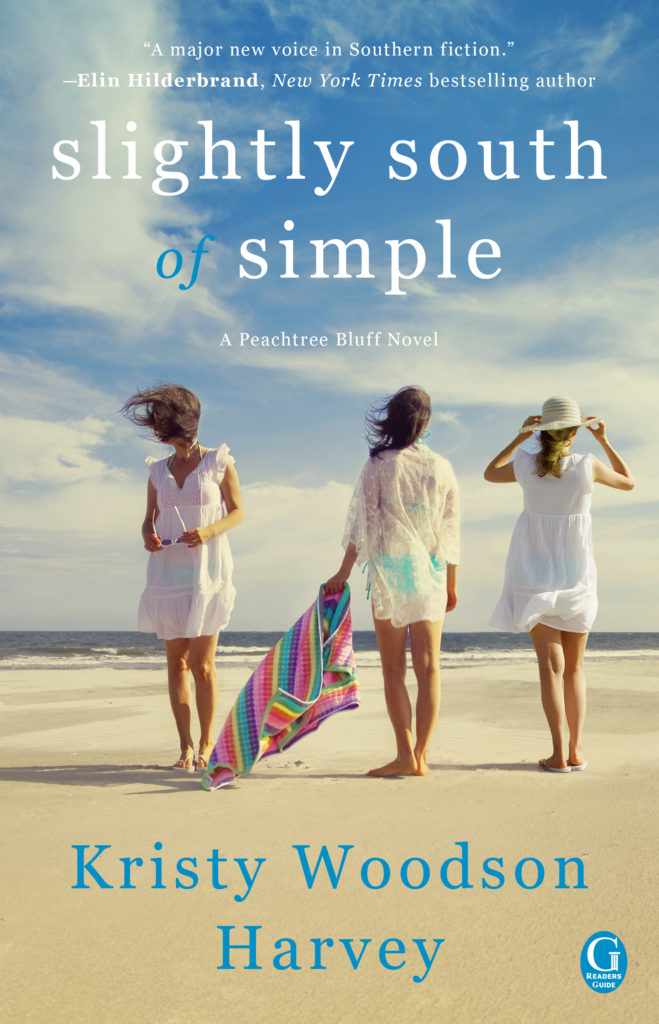 Day 3, December 12: Be one of the first 25 to pre-order Feels Like Falling on DECEMBER 12 and get a free signed mass market paperback of Slightly South of Simple
December 13:
Day 4, December 13: Preorder Feels Like Falling on DECEMBER 13 and receive a signed advance copy of either Dear Carolina or Lies and Other Acts of Love while supplies last. (They have plain orange covers but they read the same!) Please note I am very low on Dear Carolina, so if you want that one, act fast!
December 14:
Day 5, December 14: EVERYONE who has preordered Feels Like Falling at any time (I have a spreadsheet!) will be entered to win a Tello & Rose bag full of books including a signed copy of Meet Me in Monaco by Heather Webb and Hazel Gaynor, a signed advance copy of Tell Me a Story by Cassandra King Conroy, a signed copy of Did You Ever Have a Family? and many, many more!
HOLIDAY GIFT GUIDES
Click on each image Below to Learn More About the Product:
Gifts for Her




Gifts for Him



Gifts for Kids


Gifts for the Traveler


Gifts Under $50

Gifts for Hostess

Gifts for the Home

Gifts of Beauty

FOR MORE INSPIRATION VISIT OUR INSTAGRAMAND PINTEREST AND OUR TOP TEN POSTS OF 2017 HERE AND TOP TEN POSTS OF 2018 HERE.