Good morning, chic readers! We are so excited to welcome our friend Michele from Hello Lovely to our corner of the world today. If you love home decor, DIY, lifestyle and interior design (which we know you do!) you must, must go over and check out Michele's fabulous style. Her blog is an absolute feast for the eyes and we know you will be as taken with her site as we are! Now, without further ado, let's check out Michele's tips for making this our best fall ever!
Hello, lovely Design Chic friends! It's such a pleasure to bring you fall inspiration ideas early in the game!
Like you, I'm a longtime reader and great admirer of Beth and Kristy's flavor of Design Chic. I especially appreciate their celebration of and reverence for home and family…my favorite things in the whole world.
I'm Michele, a writer/artist/decorator from Chicagoland, and I author the decor blog Hello Lovely. Here in the Midwest, we take our autumns very very seriously, and truth be told, I have only just begun to appreciate all its wonder since I tend to favor the summer sunshine and dread the cold.
But no more! In midlife, I have discovered a fondness for the falling leaves, the crisper air, and fields of pumpkins. In fact, it is technically still summer as I type these words, yet I have already visited the apple orchard several times, purchased vintage decor from fall flea markets, and painted mini pumpkins for our mantel!
If you are also eager to begin savoring the beauty of fall, I hope you will enjoy the following round-up!
8 Lovely Ways to Savor Fall Beauty
1. Walk daily through crunchy fallen leaves.
This is a surefire way to feel at once young and carefree (if only temporarily) again.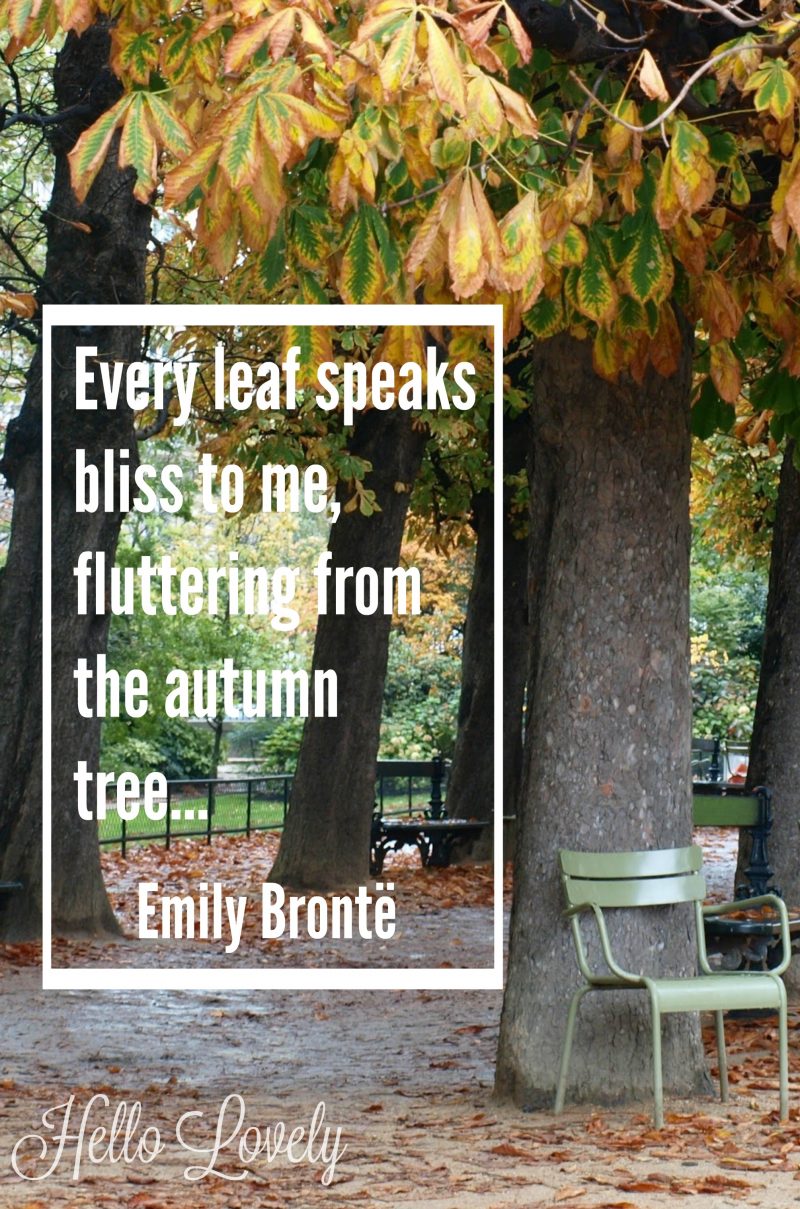 2. Read a book in a peaceful corner of a pretty park.
It can feel beyond luxuriant to simply slip away with a book or Ebook and be transported by a story.
(Slightly South of Simple, anyone?)
3. Visit an apple orchard and try a new variety.
I just had my first taste of Early Beauty apples (above) at my favorite orchard in Poplar Grove, IL
4. Think beyond neutrals for your fall garden decor.
A mass of multicolored mums or other autumn flowers is so happy chic!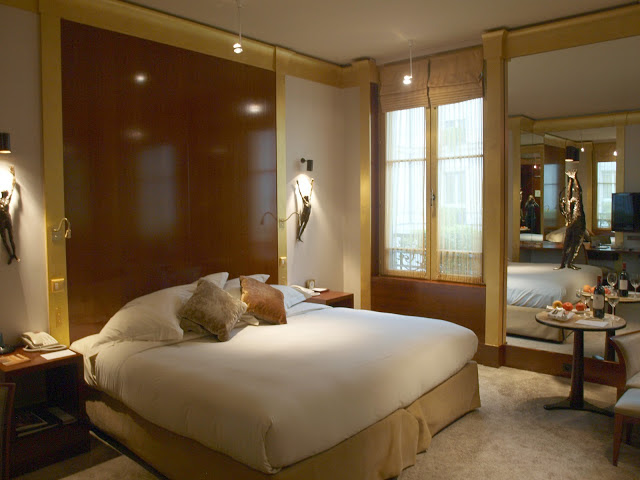 5. Steal fall decor inspiration from a chic interior.
During our stay at the Park Hyatt Vendome in Paris, the sophisticated palette of cognac, bronze, and warm gold in our suite offered an inspiring combination of rich autumnal tones to riff on at home.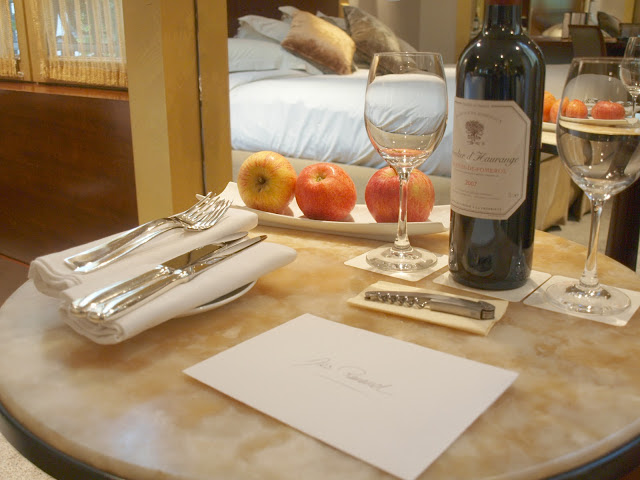 6. Sneak away in October for a night at your favorite hotel.
We often forget that even a short time away from the job and homebase may be all we need to re-charge, re-group, or rejuvenate from our work lives which often get hectic closer to the holidays.
7. Spend time with animals outdoors.
Whether your passion is dogs, cats, or horses, make it a priority to enjoy them unplugged and outdoors in the autumnal sunshine.
8. Bake something aromatic that speaks "fall" to you.
I bake bread all year round, but my favorite aroma of fall is an apple crisp bubbling away in the oven! (My recipe for "Boozy Pear-Apple Crisp" can be made with or without the 'boozy' and with gluten-free or regular flour.)
Are you excited to begin savoring the season of fall?
Whether you venture out in chic stilettos or hunker down at home…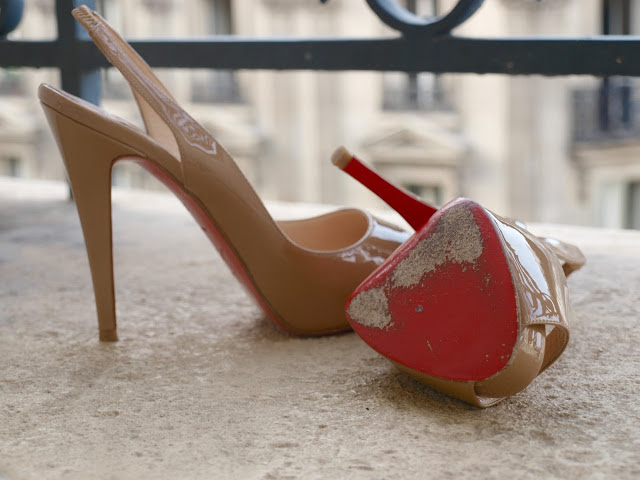 I wish you all a blissful season, full of rich color and gentle peace.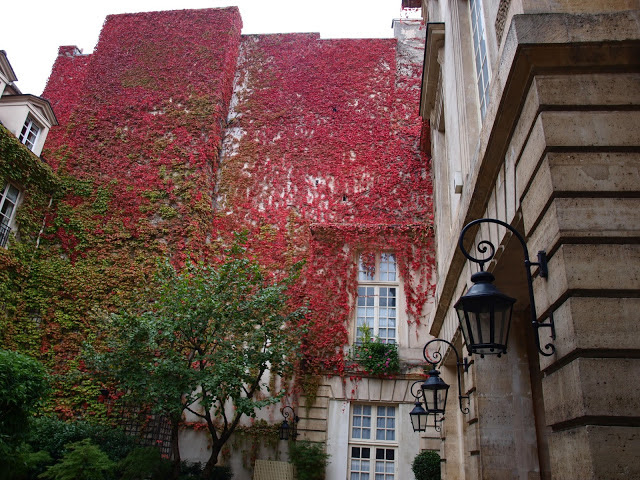 Thank you kindly, Beth, Kristy, and Design Chic fans for having me!
SaveSave

SaveSave
SaveSave
SaveSaveSaveSave
SaveSave
SaveSave
SaveSave
SaveSave
SaveSave