This month, we're welcoming fall, in our homes and in our lives overall. We don't know about you, but, for us, welcoming fall means opening the windows, letting fresh air in and savoring the crispness in the air.
Welcoming fall is about adding cozy throws and great textures and favoring shades of tan and pumpkin, gold and creams, the richer hues that correspond so well with the changing leaves and the sun that's setting just a little earlier already.
Fall is also a fabulous time to celebrate the change of seasons with a fun soiree, which, of course, means getting the kitchen in tip top shape.
We'll admit it: We like to leave the cooking to the professionals. But the right, gorgeous cookware that makes the food taste as good as the pots and pans look is a necessity when getting ready for a change of season celebration.
 A pretty (and delicious!) arrangement of seasonal fruits and veggies makes for a stunning centerpiece, no flowers required.
One of the things on our minds right now is hanging some new pieces of art to really get our houses party ready. These fall tones are very of the moment!
Speaking of works of art, what a perfect setting for a fall fete!
When it comes to parties, getting dressed is half the fun! This Tory Burch outfit hits all the high notes of style. 
Speaking of animal-inspired fashion, this display at J.Crew is so fabulous! It seems like leopard is everywhere we look this fall. So we must include it in our outfits!
Rose and Ivy  
While cocktails and dinner are always fabulous, sometimes having a few good friends for a great cup of coffee is all it takes to turn an ordinary day into a celebration. A mix of antique silver and new pottery, we couldn't love this juxtaposition any more!
Our friend (He's so not our friend. But girls can dream, right?) Tom Ford has assembled the ultimate fall collection for making our faces look fabulous no matter what the season holds. 
BHG  
And the brilliant minds from BHG have so many great tips for the perfect paint tips to transform any home for fall. We're obsessed with Golden Ginger. It may very well be the new not-quite-white we all need so much!
Do you have any plans for fall celebrations? 
Click on each image Below to Learn More About the Product:

*September 16, I'm teaming up with Seven Street Market, Diga Linda, Stylin Brunette, Airica Puckett Style, Darling Clutch Co. and The Monogram Corner for a fabulous feels like FALLing giveaway! Head to my Instagram for Detail!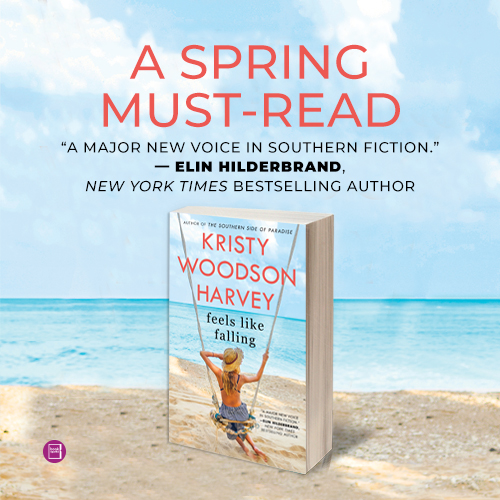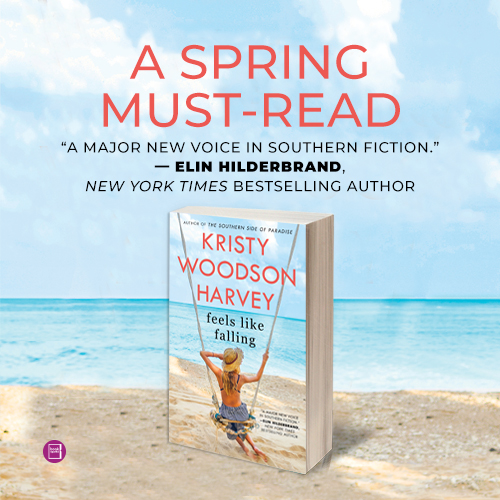 Donations for Hurricane Dorian
Just a quick note: From September 13 until September 20, I am going to be donating 100% of my proceeds from preorders of Feels Like Falling to the Red Cross to help hurricane victims both in the Bahamas and locally here in NC. Simply order from your bookstore of choice and email me at [email protected] to let me know so I can donate for you!
If you have $15 lying around and you want to do something with it, by all means, please donate it to the hurricane. But if you were going to order Feels Like Falling anyway, let's join forces to help out together!
More About Feels Like Falling…
From "the next major voice in Southern fiction" (Elin Hilderbrand) and the bestselling author of the Peachtree Bluff series comes an odd couple tale of friendship that asks just how much our past choices define our happiness. 
It's summertime on the North Carolina coast and the livin' is easy.
Unless, that is, you've just lost your mother to cancer, your sister to her evangelical husband, and your husband to his executive assistant. Meet Gray Howard. Right when Gray could use a serious infusion of good karma in her life, she inadvertently gets a stranger fired from her job at the local pharmacy.
Diana Harrington's summer isn't off to the greatest start either: Hours before losing her job, she broke up with her boyfriend and moved out of their shared house with only a busted Impala for a bed. Lucky for her, Gray has an empty guest house and a very guilty conscience.
With Gray's kindness, Diana's tide begins to turn, but when the one that got away comes back, every secret from her past seems to resurface all at once. And, as Gray begins to blaze a new trail, she discovers, with Diana's help, that what she envisioned as her perfect life may not be what she wants at all.
In her warmest, wittiest, and wisest novel yet, Kristy Woodson Harvey delivers a discerning portrait of modern womanhood through two vastly different lenses. Feels Like Falling is a beach bag essential for Harvey fans—and for a new generation of readers.
_____________________________________
More Tour Dates for The Southern Side of Paradise
September 13, 2019: Cover Reveal for Feels Like Falling! All day. Follow @kristywharvey on Instagram for exclusive giveaways and information. 
September 15, 2019: SIBA Gallery Writers Breakfast, Azalea Ballroom, Spartanburg, SC, 7:30-9 am, with Mary Alice Monroe, Lynn Cullen and Kristin Harmel, Emcee: Kimberly Taws Daniels of The Country Bookshop. 
September 25, 2019: New Bern, NC Book Club, Private Event.
October 16, 2019: Kristy will "take over" A Novel Bee Facebook Group all day. Visit the page for fun guests and giveaways.
October 17, 2019: Clinton, SC Multi Book Club Event. Private.
October 18, 2019: "W.I.S.E" Fireside Chat with Chef Vivian Howard, Rene Chou from WRAL and Chief Justice Beasley, emceed by Kate Daniels, Walnut Creek Country Club, Goldsboro, NC, VIP experience 5-5:30, Program begins at 6:30.
January 3-5, 2020: Best of Our State with Our State, Pinehurst Resort, Pinehurst, NC. Celebrate North Carolina with Our State as the magazine "comes to life" with music, history, humor, storytelling, art, and food at the Pinehurst Resort. The Best of Our State is a lively weekend of learning and luxury designed to rejuvenate the senses to begin the new year. Click here for more information and tickets. 
January 21, 2020: United Way Pitt County Annual Fundraiser, Greenville, NC.
February 13-16, 2020: Savannah Book Festival, Savannah, GA.
February 22, 2020: Ladies Luncheon and Signing Event at the Beaufort Hotel, Beaufort, NC. 
April 28, 2020: Feels Like Falling Releases! We are working hard on the Feels Like Falling tour. We can't wait to share all tour dates with you in January!
FOR MORE INSPIRATION VISIT OUR INSTAGRAMAND PINTEREST AND OUR TOP TEN POSTS OF 2017 HERE  AND TOP TEN POSTS OF 2018 HERE